Our Strategy
We recognize four essential components:
Becoming Intimate with God
Involves a commitment to become a Christ Follower through consistent Bible learning and passionate praise by gathering each Sunday for worship as a church family and putting into practice God's word in all we do.
Belonging to a Small Group of Believers
Involves a commitment to belong to an identified small group of significant friendships to experience close community for care and support.
Bridging Relationships with People Far from God
Involves a commitment to bridge relationships with those who do not know God to personally reflect God's love and truth to them.
Building God's Kingdom through Volunteering
Involves a commitment to build God's Kingdom by volunteering through a means that impacts and reflects the way God has shaped you.
Our Beliefs
About the Scriptures
We believe the entire Bible is the inspired Word of God and that men were moved by the Spirit of God to write the very words of Scripture. Therefore, we believe the Bible is without error.
About God
We believe in one God who exists in three distinct persons: Father, Son, and Holy Spirit. We believe that Jesus Christ is the second member of the Trinity (the Son of God) who became flesh to reveal God to man and to become the Savior of the lost world.
About Mankind
We believe that mankind was created in the image of God to have fellowship with Him but became alienated in that relationship through sinful disobedience. As a result, man is incapable of regaining a right relationship with God through his own effort alone.
About Salvation
We believe that the blood of Jesus Christ, shed on the cross, provides the sole basis for the forgiveness of sin. Therefore, salvation occurs only when people place their faith in the death and resurrection of Christ as sufficient payment for their sin.
About the Christian Life
We believe that every Christian should live for Christ and not for himself. By obedience to the Word of God and daily yielding to the Spirit of God, every believer should mature and be conformed to the image of Christ.
About the Church
We believe that the church is the body of Christ, of which Jesus Christ is the head. The members of the church are those who have trusted by faith the finished work of Christ. The purpose of the church is to glorify God by loving Him and by making Him known to the lost world.
For more information of any questions about our beliefs contact us at info@www.picobible.org
Our Staff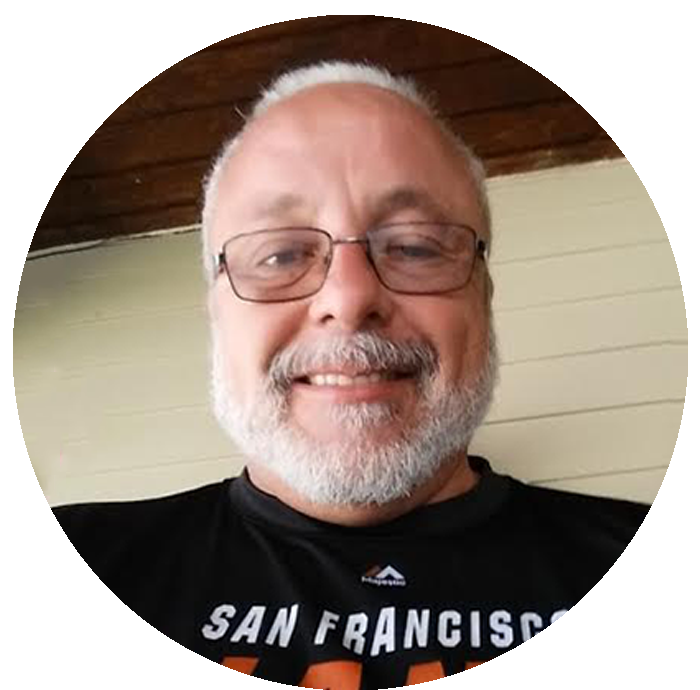 Senior Pastor
Feel Free to Contact Our Staff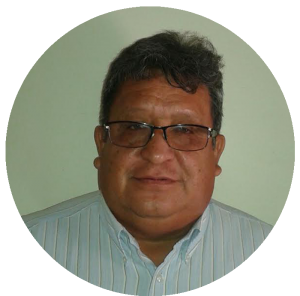 Pastor of Spanish Ministry
Associate Pastor
Al Magallon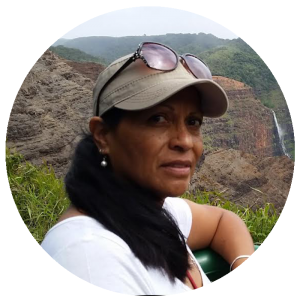 Director of Children's Ministry
Sarah Chavez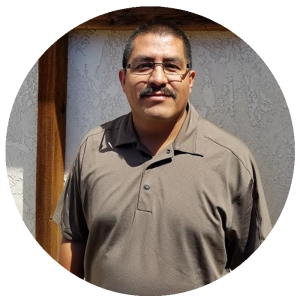 Youth Group Leader
Getting Started
A good way to summarize the Gospel is to biblically unpack the words God, Man, Christ and Response.
God. God is the creator of all things (Gen. 1:1). He is perfectly holy, worthy of all worship, and will punish sin (1 John 1:5, Rev. 4:11, Rom. 2:5-8).
Man. All people, no matter how good they seem, are sinful by nature (Gen. 1:26-28, Ps. 51:5, Rom. 3:23). From birth, all people are alienated from God, hostile to God, and subject to the wrath of God (Eph. 2:1-3).
Christ. Jesus Christ, who is fully God and fully man, lived a sinless life, died on the cross to bear God's wrath in the place of all who would believe in him, and rose from the grave in order to give his people eternal life (John 1:1, 1 Tim. 2:5, Heb. 7:26, Rom. 3:21-26, 2 Cor. 5:21, 1 Cor. 15:20-22).
Response. God calls everyone everywhere to repent of their sins and trust in Christ in order to be saved (Mark 1:15, Acts 20:21, Rom. 10:9-10).
This material has been adapted from The Gospel and Personal Evangelism by Mark Dever, p. 43
Upcoming Services & Events
Location
4945 Deland Ave
Pico Rivera CA 90660
562-695-1374
info@www.picobible.org
Pico Rivera Bible Church
4945 Deland Ave
Pico Rivera CA 90660
562-695-1374
info@www.picobible.org
Get Directions